Christian Crowdfunding for Ministries
Whether it's a crisis pregnancy center, college ministry, or missionary organization, Christian ministries and parachurch organizations all have people, projects, and programs that need funding. WayGiver is a tool to help ministries easily and effectively raise money for causes that matter.
Special Features for Ministries
Branded fundraiser pages with your ministry logo and info in the header
Tax deductible fundraisers for recognized non-profit organizations
Team fundraisers
Campaigns that are easy to link to your webpage and social media
Approval of fundraisers before publication
Comment moderation
Support and coaching from the WayGiver team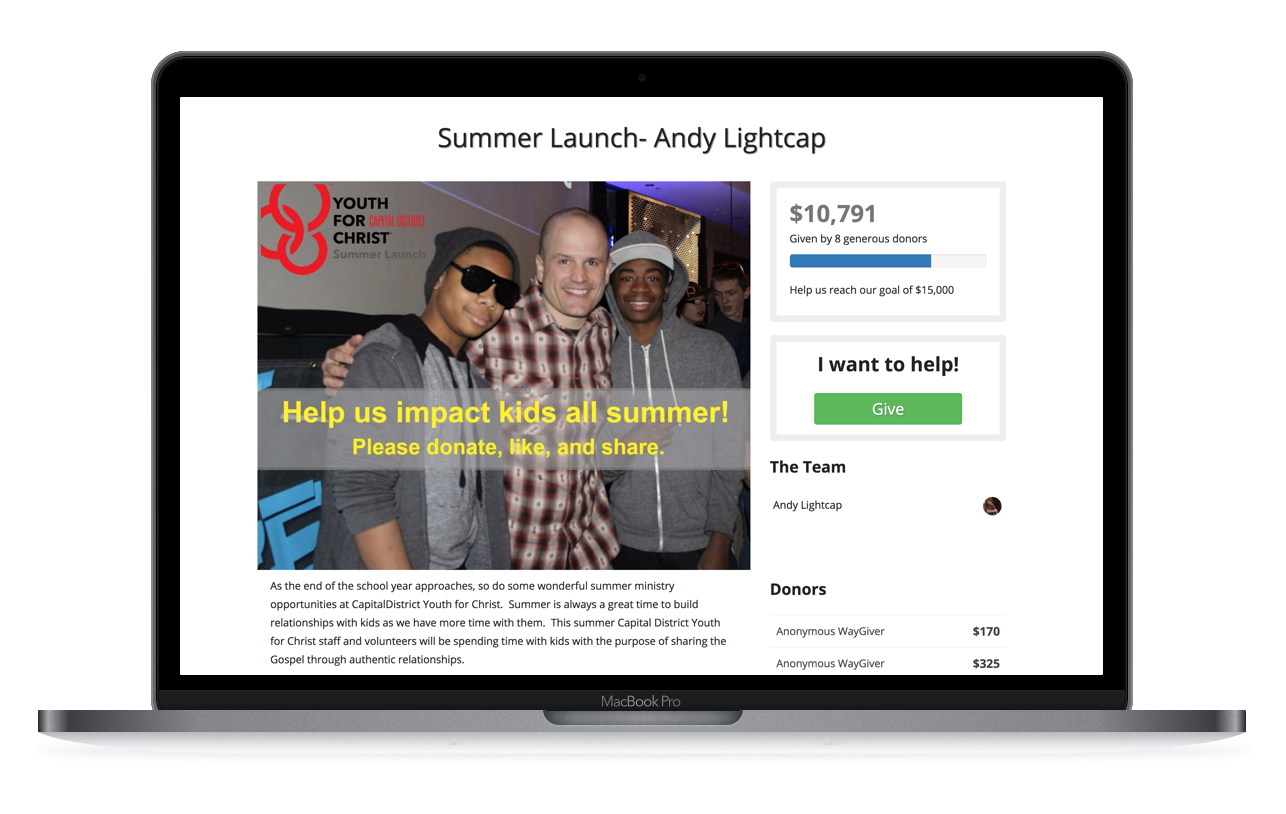 Are you a ministry leader interested in learning more about how you can use WayGiver Christian Crowdfunding to make an impact on your community? Contact us and we'll show you how.
WayGiver - Be a blessing!